We are your professional on Digitizing, Video & Print!
A privately family owned business located in Encino, CA. All work is supervised by the owners, leaving zero margin of errors by using innovative and highly secure equipment that delivers quality and accuracy. Working with a wide range of hard copy documents 
Access Scanning
 offers expert integration and utilization of information management systems. Our proven solutions are designed to provide clients with high quality, efficiency and accuracy; ensuring customer satisfaction.
Learn more about us here.....
Convert ordinary paper documents into useful and accessible digital files. Paper documents create a barrier to productivity, accessibility, and profitability for any organization due to their inefficient nature.
Mail scanning service is specifally tailored for those business that wish to have a paperless office and look to avoid the hassle of hiring and purchasing equipment, all this can be accomplish by Access Scanning precise mail scanning service, which employs high productions and accuarte equipment for accurate results. 
Convert VHS, DVD, BetaCam and DVC pro to MP4 format where you can see perserve them securely.
Once in digital MP4 files can be viewed and share unlimited, even edit and make extra copies.
Scanning your Large oversize Files
to
 an specific DPI and format.
Available Formats: PDF, TIFF, JPG, DWF, CALS, BMP, JPEG-2000(JP2), JPEG 2000 Extended(JPX), TIF-G4.
Law Offices and Medical Eximiners - Let us handle the work and save you time and money on equipment and workforce. We will print them and mail them to specific addressess you give us.
Clous storage
is the term used to describe computer space for files that are transmited via the internet to a location outside your computer/server. Files can be
access
via the web with any computer, server or smart phone. There are different services outhere that you can benefit from, such as: 
HIPAA compliant clouds,
 inexpensive clouds, you chose the best that fets your buisness.
Preserve your pictures and film for ever and sahre them with your love ones! 
Pictures can be saved to Jpeg & TIF formats at least 300 DPI. Save them online and preserve them.
Optical Character Recognition, or 
OCR
 for short, is the critical technology that allows businesses like yours to scan and index complex documents and files into a format that your business solution and end users can read and edit.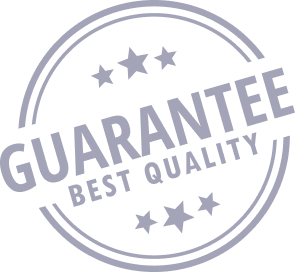 We provide the best services
Privacy & Security
Our goal is to securely digitize your files off-line or as specidfied and later on back them up in servers 
NOT connected to the internet
to avoid leakage. All employees including owners are HIPAA compliant,
see more here...
Satisfaction Guaranteed
We will work with you to successfully complete your project. All projects are suppervised by the owners and reviewed more than 1 time for assurance.
Insurance
We have required insurance and will provide a proof of insurance as requested!