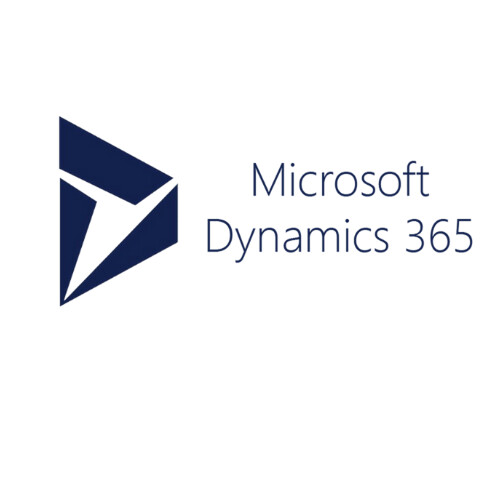 Microsoft Dynamics 365 for Marketing 1 license - Monthly
AAD-11584-CCD-12MO
Product Details
Brand:
Microsoft Dynamics 365 Marketing
Mfg.Part:
Delivery: e-mail download - within hours/days.
Contact us for volume license purchase!
[tab name='Description']
Microsoft Dynamics 365 for Marketing
Unify CRM and ERP capabilities and break down data silos with Dynamics 365—modern, intelligent cloud applications that help move your business forward.
Build more rewarding business relationships when you create seamless experiences that increase lead generation, strengthen your marketing capabilities, and expand your sales opportunities with Dynamics 365 Marketing.
Turn prospects into engaged customers
Create exceptional experiences and drive more qualified opportunities with sales and marketing applications on the same platform. Nurture demand, personalize experiences, and build relationships at scale with Dynamics 365.

[tab name='Features']

Orchestrate customer journeys based on prospect buying behavior and preferences to engage with the right message at the right time in the right channel. Deliver messages triggered by transactions such as purchases, returns, and payments. Send personalized, contextual emails to the same contact as the journey evolves.

Attract the right prospects by running targeted, multi-channel marketing campaigns with marketing automation capabilities that include email marketing, web landing pages, events, telemarketing, SMS integration, and LinkedIn integration.

Create campaign assets quickly with marketing automation features including configurable templates, reusable content blocks, and design tools. Use Microsoft Power Automate to streamline content approvals.

Run business-unit-level marketing with reusable shared campaign content and custom audience targeting.

Simplify event management with an attendee-facing web portal and registration, session, speaker, and venue-logistics management capabilities—including integration with ON24 and other webinar providers.

Create a single view of prospects and unify data across contacts, leads, and customers with Dynamics 365 Sales.

Identify, target, and close top accounts with personalized, account-based content and nurture activities.

Track and prioritize leads across all touchpoints with multiple lead-scoring models and sales readiness grades.

Increase productivity and improve coordination between marketing and sales with prebuilt workflows that automatically hand off sales-ready leads and drive follow-ups. Quickly write and send marketing-branded emails to targeted recipients using the send now feature.

Simplify collaboration with familiar Office 365 tools, shared calendars, and cross-team visibility into campaigns and leads.

Improve marketing effectiveness with prebuilt dashboards and marketing analyzers—or build your own custom dashboards.

Test and choose the right content using built-in A/B testing and the ability to include fully rendered dynamic content. Send messages at the right time with smart scheduler, and improve open rates using spam score.

Better understand customer needs by monitoring the customer journey and gathering information using surveys from Microsoft Forms Pro.

Target the right audience and focus on the highest-priority leads by leveraging data from Dynamics 365 Customer Insights. Set up multiple lead-scoring models to enrich customer engagements.
[tab name='Video']
[tab name='Technical Specs']

MINIMUM SYSTEM REQUIREMENTS
[tab name='Misc Info']

Disclaimer: Information may not be accurate, price may change anytime or may change at any time. Access Scanning is just a re-seller, manufacturer owns rights and trademarks of software. Description was provided by manufacturer.
Save this product for later