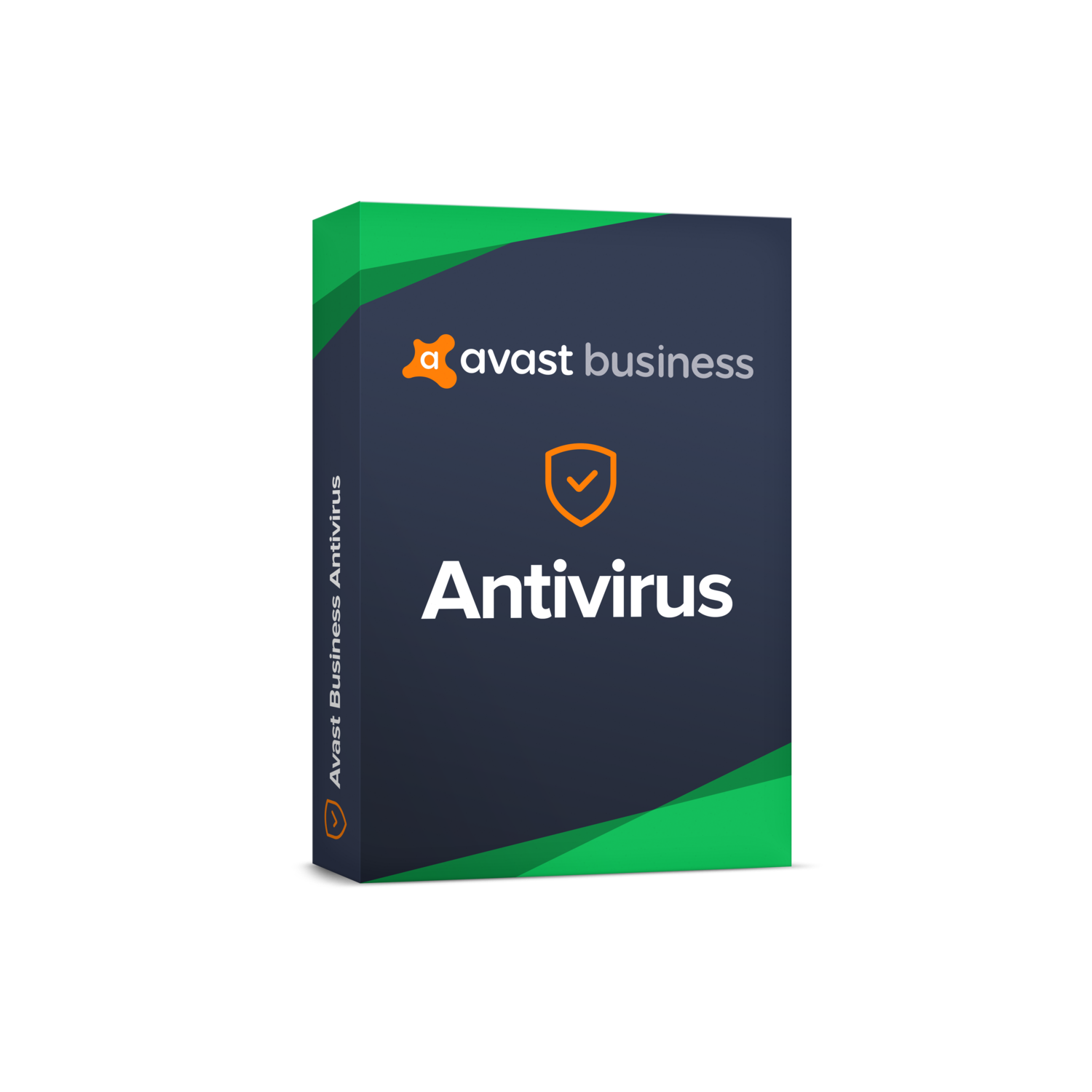 Avast Business Antivirus
bms.0.12m
Product Details
Brand:
Avast Business Antivirus
Mfg.Part: bmg.0.12m, bms.0.24m, bmg.0.24m, bms.0.36m, bmg.0.36m, bus.0.12m, bus.0.24m, bus.0.36m

1 user

Delivery: Delivered by e-mail from manufacturer (delivery could be within minutes or hours)

[tab name='Description']
Product Description:
Available as standalone or with the management console.

Standalone Antivirus (Managed)

Ideal for small and medium-sized businesses with four devices

or fewer. Users can adjust device settings according to their

preferences and maintain complete control of the data.

On-premise or Cloud Management Console

The management console makes it easy to deploy antivirus

protection to multiple devices, manage all devices from one

platform, schedule regular scans, and quickly add more devices.
Avast Business Antivirus is a full-featured antivirus solution for SMBs that keeps any end-user device connected to the network safe from sophisticated online threats -- whether it's a known ransomware variant or a never-seen-before, zero day attack.

With Avast Business Antivirus, customers receive comprehensive device protection. Our hundreds of millions active users provide a continual stream of data that helps us quickly identify and destroy any threat and predict future ones. Day and night, across the globe, our immense cloud-based machine-learning engine is evolving and learning, make our solutions smarter, faster, and more powerful than ever.

[tab name='Features']
File Shield
Scans any file that is opened or downloaded to make sure it's malware-free.

Web Shield
Checks web URLs and certificates to ensure they are safe before a network connection is made.

Email Shield
Inspects both incoming and outgoing emails to ensure they are completely malware-free.

Behavior Shield
Looks for suspicious behavior in programs installed on devices that may indicate malicious code.

CyberCapture
Detects and analyzes rare, suspicious files in a safe, virtual environment.

Firewall
Monitors all network traffic between your PC and the outside world to prevent unauthorized communication.

Antispam
Keeps dangerous phishing emails and annoying spam from cluttering and compromising inboxes.

SmartScan
Finds all those cracks that can allow malware to slip in, from unsafe settings and passwords to suspicious add-ons and out-of-date software.

Sandbox
Isolates suspicious files in a safe, virtualized environment for deeper analysis by you and the Avast Threat Labs.

Wifi Inspector
Scans networks for vulnerabilities, checks networks, device, and router settings, and identifies threats.

Real Site
Protects against DNS (Domain Name System) hijacking to ensure you reach the website you want to visit.

Rescue Disk
Enables you to boot up a PC that's been infected with malware from a USB that contains a clean version of your system.

Security Browser Extension
Scans websites for reputation and authenticity, blocks ads, and puts you in a super-safe mode when it's time for online banking.

[tab name='Technical Specs']
MINIMUM SYSTEM REQUIREMENTS
Windows operating system:
Avast Business products are supported by Avast Software s.r.o. on the following editions: Windows 7 (Service Pack 1), Windows 8, Windows 8.1, Windows 10 – Windows 10 Pro, Windows 10 Education, and Windows 10 Enterprise. Avast Business Products are supported on the following servicing branches of Windows 10 – Current Branch (CB), Current Branch for Business (CBB), Long-Term Servicing Branch (LTSB) and will be supported for the lifetime of the app.
Mac operating system::
MacOS 10.9 (Mavericks or later with at least 500 MB of free disk space.)
Servers:
Windows Server 2019 (64-bit version)
Windows Server 2016 (64-bit version)
Windows Server 2012 (64-bit version)
Windows Server 2008 R2 (64-bit version with the latest Service Pack, excl. Server Core Edition)
Microsoft Exchange Server 2016 (64-bit version)
Microsoft Exchange Server 2013 (64-bit version)
Microsoft Exchange Server 2010 Service Pack 2 (64-bit version)
Hardware:
Intel Pentium 4 / AMD Athlon 64 CPU supporting SSE2 instructions, 256 MB+ RAM and 2 GB of hard disk space.
[tab name='Misc Info']

Disclaimer: Information may not be accurate, price may change anytime or may change at any time. Access Scanning is just a re-seller, manufacturer owns rights and trademarks of software. Description was provided by manufacturer.
Save this product for later