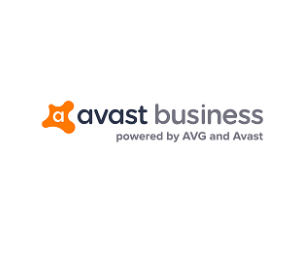 Avast CloudCare Antivirus
Avast-01
Product Details
1 user

Delivery: Delivered by e-mail from manufacturer

[tab name='Description']
Product Description:
You decide weather you want to manage all your computers from you dashboard:


Partner Managed - Partner will perform management duties of Avast Business CloudCare.
Self Managed - A self-managed customer who will perform all management of Avast Business CloudCare.



CloudCare seamlessly integrates with Avast Business Antivirus Pro Plus for easy antivirus deployment and policy configuration, and enhanced security. With Avast Business Antivirus Pro Plus, customers receive the most comprehensive device, data, and employee protection. Our hundreds of millions of active users provide a continual stream of data that helps us quickly identify and destroy any threat and predict future ones. Day and night, across the globe, our immense cloud-based machine-learning engine is evolving and learning, making our solutions smarter, faster, and more powerful than ever. Ranked highest among the endpoint protection solutions by AV-Comparatives and AV-Test.org.

[tab name='Features']

Key Features

Dashboard

View the level of protection on all managed devices from a single dashboard and take immediate action when issues arise.

Configuration

Easily apply standard or customized service plans to workstations and servers for enhanced control.

Site-wide Protection

Automate protection and easily roll out, update, reinstall, and remove conflicting products with a single click.

Reports

Generate easy-to-read, detailed activity reports with the click of a button that demonstrate compliance and the level of protection you are providing

Online Safety

Keep businesses protected from online threats with a variety of data, device, and identity protection features.

Advanced Analytics

Benefit from our unique threat detection system that analyses massive amounts of rich data from our hundreds of millions of global users to deliver unbeatable malware and zero-day protection.



File Shield

Scans files on devices to ensure they are malware-free.

Web Shield

Checks URLs to ensure a website is safe before a connection is made.

Email Shield

Inspects incoming and outgoing emails for malicious content.

Behavior Shield

Looks for suspicious behavior in programs installed on devices that
may indicate malicious code.

CyberCapture

Detects and analyzes suspicious files in a safe, virtual environment.

Firewall

Monitors all network traffic between PCs and the outside world to prevent unauthorized communication.

Antispam

Keeps dangerous phishing emails and annoying spam from cluttering and compromising inboxes.

SmartScan

Scans for malware, outdated software, unsafe settings, and suspicious add-ons.

Sandbox

Lets users run applications, download files, and visit websites in a virtual environment that is isolated from the computer.

Wi-Fi Inspector

Scans networks for vulnerabilities, checks network, device, and router settings, and identifies threats.

Real Site

Protects against DNS hijacking to ensure the correct website is displayed.
Rescue Disk

Boots up a PC that's been infected with malware from a USB that contains a clean version of the system.

Security Browser Extension

Scans sites for authenticity and blocks malicious ads.

Software Updater*

Keeps commonly used third-party software up to date to eliminate potential security exploits.

Data Shredder

Overwrites files multiple times to make them irretrievable.

Exchange Server Protection

Scans emails at the Exchange server level to stop potential threats.

SharePoint Server Protection

Checks all files uploaded onto shared storage to ensure malware cannot compromise data.

Passwords

Secures employees' login details with a master password.

SecureLine VPN

Connects you to any website securely through Avast Business' VPN servers.

Browser Cleanup

Checks browsers for add-ons with poor reputation and removes cookies that contain personal information.

Webcam Shield

Prevents applications and malware from accessing the webcam without consent.


*Only available with standalone Product.
[tab name='Technical Specs']
MINIMUM SYSTEM REQUIREMENTS
Supported Operating Systems

• Windows 7 SP1 or higher (32-bit, 64-bit)

• Windows 8/8.1, except RT &

Starter Edition (32-bit, 64-bit)

• Windows 10, except Mobile &

IoT Core Edition (32-bit, 64-bit)

• Windows Server 2008 (R2, 32-bit, 64-bit)

• Windows Small Business Server 2008, 2011

• Windows Server 2012 r2



Minimum & Recommended

Hardware Requirements

• 1.5GHz Intel® Pentium® 4 or faster

processor (or equivalent)

• 750 MB of free hard drive space

minimum (2 GB of free hard drive

space recommended)

• 512 MB of RAM (1GB recommended)
Supported Browsers

• Mozilla Firefox • Google Chrome


[tab name='Misc Info']
Disclaimer: Information may not be accurate or may change at any time. Access Scanning is just a re-seller, manufacturer owns rights and trademarks of software. Description was provided by manufacturer.
Save this product for later