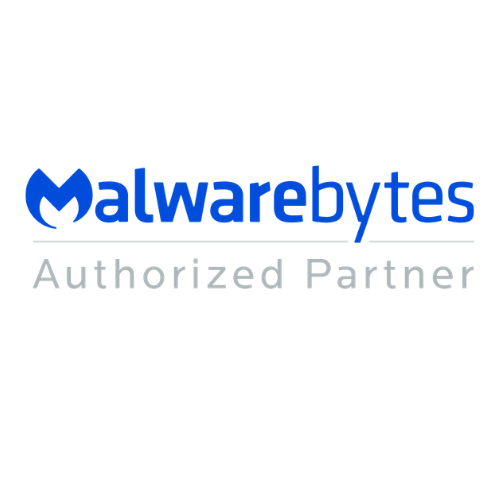 Malwarebytes Endpoint Protection - (1 year) - from 10 to over 10,000 licenses available
NCEP-B
Product Details
Delivery: Electronic/E-mail

Mfg.Part: EPP12B1, EPP12B25, EPP12B50, EPP12B100, EPP12B250, EPP12B500, EPP12B1000

Covers: 1 computer for 1 year (10 licenses minimum)
Contact us for a trial Malwarebytes Endpoint Security & Malwarebytes Incident Response Trial!


Proven by
Access Scanning
- We at Access Scanning uses
Malwarebytes
to protect devices that are connected to the internet. We believe it works and can be used to protect your sensitive information when connected to the internet.
[tab name='Overview']

Product Description:

As cybercriminals develop increasingly sophisticated threats, Malwarebytes must counter with new technologies to keep you safe. This commitment drove the development of a cloud-based foundation for our business cybersecurity products. These products leverage the reach, scalability, and upgradeability of the cloud to address more types of malware and to react more rapidly than on-premises solutions. To provide customers with the best protection, we discontinued our on-premises product – Malwarebytes Endpoint Security. Here are advantages and practical migration considerations of a transition to our cloud-based Malwarebytes Endpoint Protection.
Centralized cloud-based management solution for Endpoint Real-Time Protection with NGAV layers (Web Protection, Hardening, Exploit Mitigation, Application Behavior, Machine Learning Anomaly Detection, Payload Heuristic Analysis, Anti-Ransomware Behavior Engine), Asset Management. Includes email & phone support

The most effective protection strategy starts with proactive prevention, but the best prevention approach won't be found with a silver bullet. In fact, security experts advise against relying solely on a single technology or technique to protect business endpoints. Effective prevention requires a layered approach capable of addressing not only today's threats, but preventing tomorrow's as well.
Malwarebytes Endpoint Protection
is an advanced threat prevention solution for endpoints that uses a layered approach with multiple detection techniques. This provides businesses with full attack chain protection against both known and unknown malware, ransomware, and zero-hour threats. Unified onto a single agent,
Malwarebytes Endpoint Protection
reduces the complexity and costs often associated with deploying multiple individual solutions.
[tab name='Features']

Superior protection that scales
Malwarebytes Endpoint Protection keeps your business endpoints reliably safe from advanced cyberattacks using Multi-Vector Protection with multiple layers of static and dynamic protection and detection techniques. It also integrates thorough and effective threat remediation using our proprietary Linking Engine technology. In particular, here are three capabilities that further differentiate Malwarebytes Endpoint Protection from Malwarebytes Endpoint Security: Anomaly Detection Machine Learning is a signature-less technology that uses artificial intelligence to identify known "good" files and treats anomalous files as a potential threat. This enables Malwarebytes Endpoint Protection to proactively identify and block unknown viruses and malware.
Asset Management is a unique capability of the Malwarebytes Endpoint Protection cloud console. It is a policy-based option that collects detailed endpoint information, including network interfaces, storage devices, memory objects, installed software applications, software updates, and startup programs. This provides administrators with central access to system hardware and software information and increased visibility into the state of health for each of your endpoints.
Cloud-based management console streamlines administration. Malwarebytes Endpoint Protection uses a single modular endpoint agent that is centrally deployed and managed across all of your Windows and Mac endpoints using our cloud-based management console. This means your endpoints and security policies can be managed at cloud-scale and eliminates the costs associated with your existing on-premises management console. Management complexity is drastically reduced while also making it extremely easy to adopt future Malwarebytes protection, detection, and response technologies.
Key Benefits

Improve protection against cyberattacks at every point of the attack chain

Gain visibility into potential endpoint problems and investigate user helpdesk tickets via consolidated endpoint information
Manage security policies painlessly across all of your Windows and Mac endpoints
Reduce agent footprint and decrease deployment complexity
Save money eliminating on-premise equipment and support costs
[tab name='Technical Specs']

Systems Requirements:
Included Components


Malwarebytes cloud platform
Malwarebytes Endpoint Protection
(persistent Windows agent)
Email and phone support
Hardware Requirements
Windows
CPU: 1 GHz
RAM: 1 GB (clients); 2 GB (servers)Disk
space: 100 MB (program + logs)
Active Internet connection


Mac



Any Apple device that supports Mac OS X
(10.10 or newer)
Active Internet connection




Supported Operating Systems


Windows 10® (32-bit, 64-bit)
Windows 8.1® (32-bit, 64-bit)

Windows 8® (32-bit, 64-bit)
Windows 7® (32-bit, 64-bit)
Windows Vista® (32-bit, 64-bit)
Windows XP® with SP3 (32-bit only)
Windows Server 2016® (32-bit, 64-bit)
Windows Server 2012/2012R2® (32-bit,
64-bit)
Windows Small Business Server 2011
Windows Server 2008/2008R2® (32-bit,
64-bit)


Windows Server 2003® (32-bit only)
macOS 10.13 (High Sierra)
macOS 10.12 (Sierra)
macOS 10.11 (El Capitan)macOS 10.10 (Yosemite)


Note:


Please note that Windows servers using
the Server Core installation process are
specifically excluded.
Windows Action Center integration not
supported for Windows Server operating
systems



[tab name='Misc Info']




Disclaimer: Information may not be accurate or may change at any time. Access Scanning is just a re-seller, manufacturer owns rights and trademarks of software. Description was provided by manufacturer.




Save this product for later